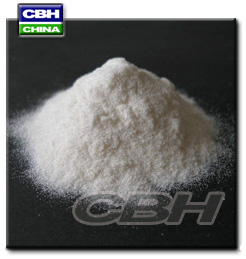 Product Name: L-Threonine 98.5% (Feed Grade)
Category: Amino Acid
CAS. No.: 72-19-5
L-Threonine is an essential amino acid that is added to the diet of pigs and poultry in order to exactly match the balanced amino acid requirement of the animals.
In practice, L-Threonine is the second limiting amino acid for pigs and the third for poultry. Even in the low protein diets with such balanced L-Threonine content, L-Threonine can optimize growth performance and decrease the excretion of nitrogen. It is cost-effective and environment friendly.
L-Threonine 98.5% (Feed Grade) is the highly purified products after fermentation. Technically, L-Threonine, the complementary of L-Lysine, is added based on the volume of L-Lysine in the feed. The ratio of Thr/Lys varies upon the species and growth stage.
Detailed technical data sheet and information available upon request. Please feel free to contact us.